Dear Friends,
December is a month of both gratitude and benevolence, whether by volunteering, donating, or sharing your gifts with family and friends. Emancipation Park Conservancy strives to offer programs that directly correlate to our community's needs in the areas of education, health and wellness, and economic empowerment that are impactful, resourceful, fun, culturally relevant, and informative. Your help and gifts of time, talents, and treasures are welcome.
Join our team. All of our awesome programs and events could not be possible without the continued financial and physical support of our donors, volunteers, and visionary Board of Directors. They are AMAZING! Visit our website and click Get Involved to learn more about joining our team. We of course also welcome your generous donations.
Follow us on Facebook, Instagram, and Twitter for the latest EPC information or visit our YouTube Channel to see some of the AMAZING visual happenings at Emancipation Park. We really enjoy interacting with you on our social media platforms. Please continue to engage with us by liking, sharing, commenting or inviting your friends and family to be our friends. Help us reach our goal of 10,000 Facebook followers.
Looking ahead in 2022, we will be celebrating the 150th anniversary of the historic Emancipation Park. Stay tuned and thank you again for your continued support!
Happy Holidays!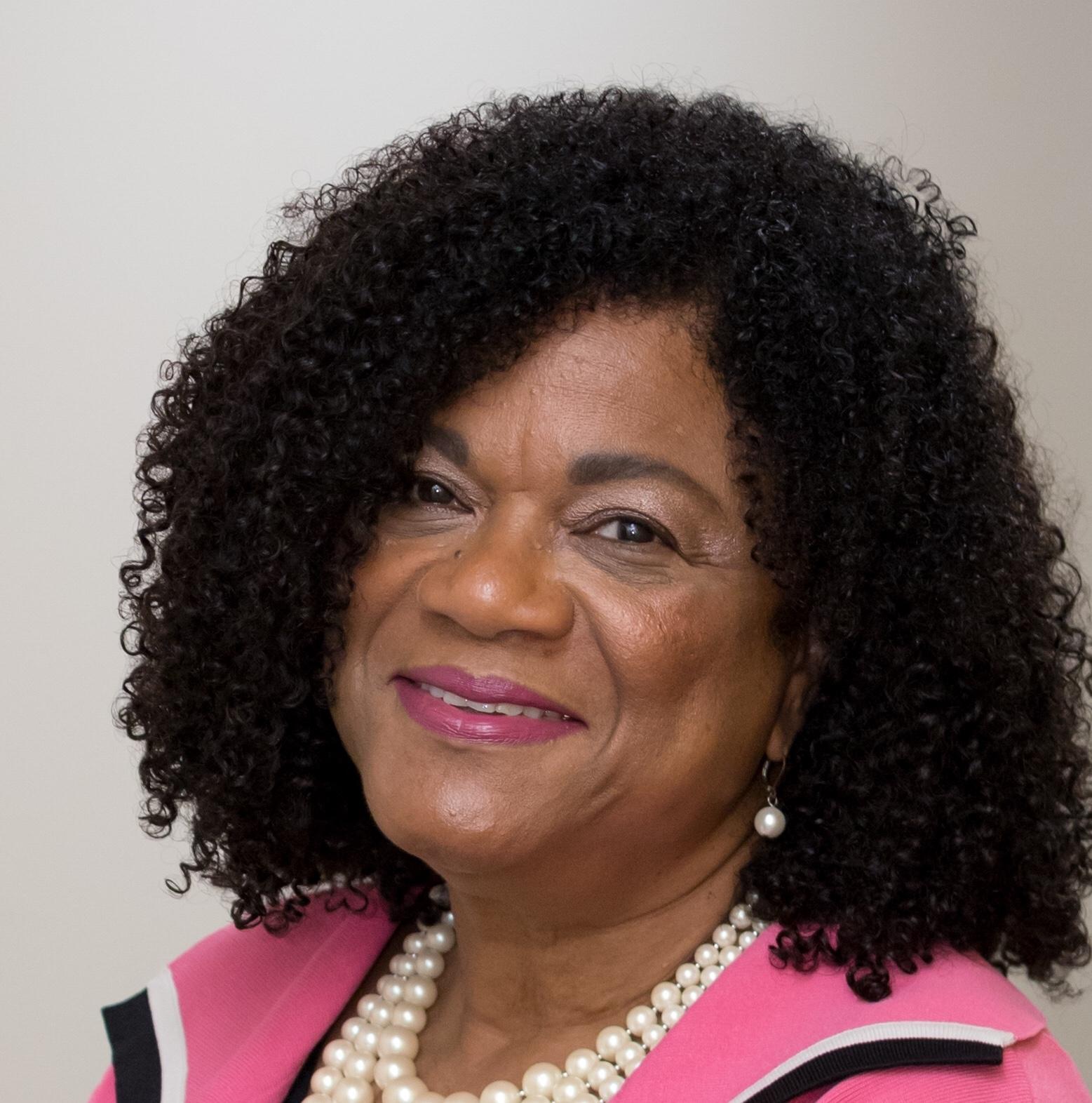 Lucy Bremond, Executive Director
Emancipation Park Conservancy
Engaging with EPC just got easier. Stay connected to Emancipation Park all in one place.
We are working proactively to bring you interactive virtual and safe in-person events that keep you connected to Emancipation Park. For special events and marketing inquiries or to share your ideas, contact Kynetta Moore at events@epconservancy.org, 346-319-3036.
Third Ward Senior Citizens Receive Thanksgiving Care Packages
Emancipation Park Conservancy, in partnership with Reliant, One Delta Plaza Educational Center, Inc., and Houston Parks and Recreation Department, collected and sorted donated food items that were then delivered to 40 seniors in the Third Ward Houston Community last month. The donations included items specific to cooking a traditional Thanksgiving dinner such as macaroni and cheese, greens, carrots, yams, flour, and milk. They also received a case of water and a $25 H-E-B gift card to purchase perishable items and of course the turkey! Thank you to the awesome Reliant volunteers, our partner, One Delta Plaza Educational Center, Inc., and our sponsor, PositiveNRG for helping us make this possible. We appreciate you!
Despite the continuing global pandemic, Emancipation Park Conservancy strives to maintain programs in the areas of economic empowerment, health and wellness, and education that are resourceful, fun, culturally relevant, informative, and offer unique opportunities to our community. For program or partnership inquiries, contact Dr. Muhammad Abdur-Rashid at program@epconservancy.org, 346-319-3039.
Get Fit in the Tre Virtual Experience
Get Fit in the Tre with Emancipation Park Conservancy daily! It is important for us to continue taking care of our minds and bodies by eating healthy and participating in some form of physical activity. EPC is continuing to provide virtual fitness programming, encouraging our community to stay vigilant and do our part in helping to stop the spread of COVID-19. Each week Get Fit in the Tre offers fitness options that can be accessed on our YouTube, Facebook, and Instagram pages at your convenience. All of our workouts can be completed from the safety of your home. Be sure to take photos and videos of your workouts and tag @EPConservancy to be featured on our social media pages.
Hip Hop Step Aerobics with Coach Gretchen Jean
Stay fit this holiday season with your favorite instructor, Gretchen Jean! Gretchen guides us through a fun, interactive 30-minute intense virtual session that is appropriate for all ages and fitness levels. This workout can be modified to participate with or without an aerobic step platform.
Benefits: full-body workout, instructor led class, weight loss possible, community engagement, music selection variety, self-focus
All the workouts are in our Facebook video library to view at your convenience or our YouTube Channel. You can also join Coach Gee's group on Facebook here to stay updated on the class.
Bridging the Gap Financial Literacy Series
Emancipation Park Conservancy's Bridging the Gap Series concludes next Tuesday, December 7th at 6:00 p.m. via Zoom with: Credit 101. During this free webinar session you will learn the ins and outs of Credit. Whether you are looking to buy a house, a car, or finance your education, credit is an important part of our lives. Join us as our financial experts share information on how to improve your credit and maintain good financial health. Register here.
Historic Emancipation Park Audio Guide on Geotourist App
Experience the rich history and heritage of Emancipation Park and explore its thoughtful architecture and state-of the art recreational facilities. The GPS-led audio guide can be streamed by downloading the free GeoTourist App on your mobile device and visiting the park at the designated sites. Can't make it to the park? You can also stream the audio tour from your computer in the comfort of your home by clicking the link below.
This project has been funded in part by a grant from the Fondren Fund for Texas of the National Trust for Historic Preservation.
Your support will help us with capital initiatives, operational improvements, programs, and events to benefit current and future generations. For donation, sponsorship, or other support inquiries, contact Patrina Johnson at development@epconservancy.org, 346-319-3033.
We Surpassed Our #GivingTuesday Goal!
Emancipation Park Conservancy is thrilled to share that thanks to YOU our donors, large and small, we were able to meet and exceed our $20,000 #GivingTuesday goal. We want to thank each of you for your support. Whether you made a donation or shared the campaign with your networks, thank you for believing in our mission.
A special thank you to our board members and the Houston Texans for the Inspire Change Grant Fund that helped us reach this organizational milestone. We cannot do this work without your support. We look forward to inviting you to in-person and digital programs and events while continuing to share our successes with you in 2022!
EPC Receives $30K Houston Texans Inspire Change Grant
On #GivingTuesday, the Houston Texans, ConocoPhillips, Coca-Cola Southwest Beverages and Miller Lite awarded $400,000 through the Inspire Change Grant Fund to 15 local nonprofits and educational programs working to make a difference in the Houston community. The recipients were surprised at a breakfast at NRG Stadium with Vice President of the Houston Texans Foundation, Hannah McNair, Texans players, and Texans Legends.
The Texans and their partners announced the creation of the Inspire Change Grant Fund in September to aid programs, seed projects and create partnerships that support social justice and racial equity efforts. In this inaugural year of the fund, 114 unique grant applications were submitted, and Emancipation Park Conservancy was among the 15 recipients. Read more here.
Thank you Houston Texans for your support!
The Gift That Keeps On Giving, AmazonSmile
This holiday season, support us while you shop. Amazon has made it easy for a portion of the proceeds from all your eligible holiday purchases to support the Conservancy.
Sign up for AmazonSmile and select Emancipation Park Conservancy as your preferred charity here. Remember to shop for deals at smile.amazon.com, or with AmazonSmile ON in the Amazon app. AmazonSmile will donate 0.5% of your eligible purchases to us at no cost to you.
Thank you for your support and happy holidays!
For more information, contact Patrina Johnson, development@epconservancy.org, (346) 319-3033.
150 Donors Needed to Support 2022 Juneteenth Celebration
Emancipation Park, founded in 1872, will be celebrating its 150th anniversary on June 19, 2022. Emancipation Park Conservancy invites you to become one of 150 donors to make a monthly recurring gift of $18.72, $150, or a one-time gift of $2,022. Join us in this historic journey of change and impact by making your tax-deductible donation to kick-off our 150th Juneteenth Celebration. Plant your seeds now and let's see what the harvest will bring next year.
Enjoy this support message from Mrs. Jacqueline Bostic, vice-chairman of Emancipation Park Conservancy's Board, chairman of Emancipation Park's Juneteenth celebrations, and great-grand daughter of Rev. John Henry "Jack" Yates, one of the park founders.
For more information, contact Patrina Johnson, development@epconservancy.org, (346) 319-3033.
There are many ways to give and right now is the perfect time to support with a gift. Not only will year-end gifts have tax benefits, but gifts can also bring remarkable returns to you, our donors. Here's how you can give joy this holiday season:
COVID-19 Vaccination Available to Adults and Kids Ages 5 and Up
Various locations around Houston are offering the COVID-19 vaccination and booster shot. Start by calling your doctor's office to check vaccine availability there. The Houston Health Department is offering free vaccines by appointment and walk-ins. To learn more click here or call 832-393-4220.
Event Reservations, Rentals, and Permits during the COVID-19 Pandemic
Please note updated information per the City of Houston regarding event reservations, rentals, and special event permits during the COVID-19 pandemic. Mayor Sylvester Turner and the Mayor's Office of Special Events (MOSE) have advised that event producers are now allowed to submit applications for their proposed events. For more information, contact MOSE at 832-393-0868, specialevents@houstontx.gov or click here.
Emancipation Park Reminders:
Per the Texas Mask Lift Mandate, the City of Houston will continue to enforce its mask mandate in city-owned venues and buildings. "For people visiting all city venues and all city employees, you are still obligated to wear the face mask" said Mayor Turner. Learn more
here
.
HPARD Reservation and Rental Update: The City of Houston Parks and Recreation Department (HPARD) has reopened its reservation and rental system for limited outdoor permitting only. No indoor rentals allowed at this time. For more information or questions, contact 832-394-8805, askparks@houstontx.gov, visit HPARD website or click here.
All indoor and outdoor facilities and amenities have reopened including the gym, weight room, playground, basketball court, baseball field, and small pavilion (15 guests limit). Capacity limits may apply. If you visit the park, we strongly caution you to comply with social distancing as directed by the Centers for Disease Control and Prevention and World Health Organization. Learn more about HPARD reopening here.
Emancipation Park Conservancy
3018 Emancipation Avenue
Houston, Texas 77004
(713) 528-1872
info@epconservancy.org